I've been wanting to start a new blog for a while now about the joys of running; namely the joy I've received from running and how badly I'd like to share it with others.
I'll post pics, training logs, a calendar of events, race results, tunes I've been rocking on runs (I should say: music in general I've been geeking on lately), cool trails to run, links to running and music resources, books about running, videos, etc.
Just trying to stay inspired to get out there and push myself, but also to connect both with nature and my fellow runners.
So here's what I did today:
There's a glitch in the Nike GPS app (see how there's no 1-mile mark? Then look how far it goes between the 2-mile and 3-mile marker? Also; no 4-mile marker.) I'm seriously considering getting off Nike altogether…
At least it accurately logs the overall run.
Here we can see the elevation gain:
It's saying I only climbed about 125 feet (see the sharp rise about halfway into the run? It's trying to tell me I went from 133 feet to 258 feet) but there was definitely more, I'm more apt to trust the USGS's topographical map which says I climbed something closer to ~500 feet (see below, the high point on the center of the map at 646 feet?)
The Nike app is a piece of crap, more on this later.
Anyway, here's my new trail-running shoes I hooked up: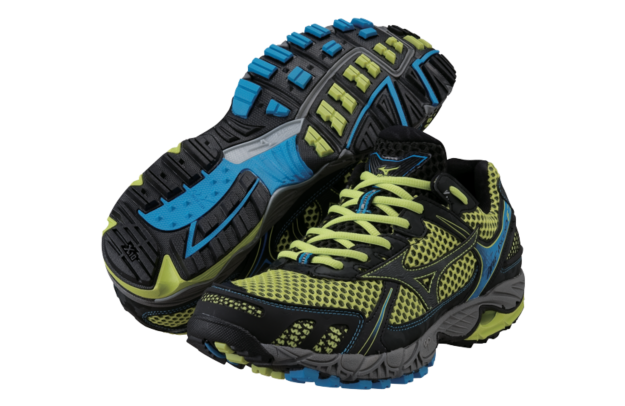 The Mizuno Wave 6 Ascend. Damn, they feel great- gonna take them for a long run tomorrow over in Redwood Regional.
Like I was saying before (and again, and probably again) about getting "off of Nike". You know, for a company that posted $19 billion last year in revenue, would it kill you to dedicate a little more attention to the GPS app? Maybe it's my fault, maybe I should invest a bit more of my hard-earned scrilla into a GPS app that works…